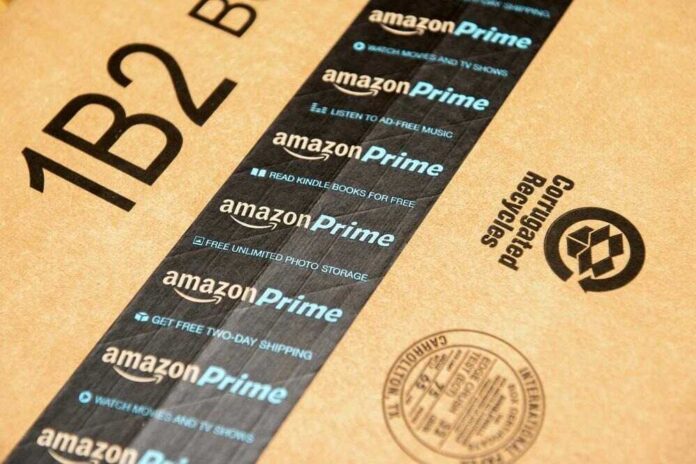 (DailyTreasure.com) – Amazon Access enhances the shopping experiences on Amazon by providing an easy way to explore the platform's programs, features, and discounts. Prime Access is one of the programs available on Amazon Access, and it is offered to the beneficiaries of SNAP, Medicaid, and other government assistance programs. Members of Prime Access enjoy every Prime membership benefit at a discounted rate of $6.99/month.
Some of the Prime membership exclusive deals include fast and free delivery, streaming, and photo storage benefits. Continue to learn more about Amazon Prime discounts for SNAP and Medicaid recipients.
What are the Amazon Prime Benefits for SNAP and Medicaid Recipients?
As mentioned above, SNAP and Medicaid recipients have access to Amazon Prime membership deals and discount options, which include:
Fast and free shipping: This includes free one-day shipping for U.S. members, free two-day shipping for members who live in the contiguous U.S., free same-day delivery for select cities and towns in the U.S., free release-date delivery, and free no-rush shipping.
Buy with Prime: With this service, members of Prime can order products through a participating retailer's website using the payment details saved on their Amazon account.
Deals and discounts: Prime members are eligible for early access to Lightning Deals on Amazon Access. In addition, the Subscribe & Save service offers Prime members access to deals and discounts.
Groceries: Delivery fees for Prime members who purchase from Amazon Fresh are discounted or free for orders over $100. Prime members get a free pickup on orders of $35 or more when shopping from Whole Foods Market.
Streaming and entertainment benefits: This includes unlimited streaming of movies and TV episodes on Prime Video for $9/month, access to Amazon Channels at $5 to $15/month, unlimited ad-free music on Prime Music, access to free games on Prime Gaming and many more.
SNAP EBT and Medicaid beneficiaries get access to all these Prime membership deals at a 50% discount or at $6/month instead of $14.99/month. Through this, the beneficiaries save money on Amazon access items, enjoy fast, free delivery, and stream unlimited TV shows, movies, and music.
Who Qualifies for the Amazon Prime Program
Amazon Prime is available to all SNAP and Medicaid recipients or beneficiaries of other government assistance programs. Therefore, to qualify for Prime Access, one must upload a form of verification for SNAP, Medicaid, or any of the following programs:
Supplemental Security Income
Temporary Assistance for Needy Families (TANF)
National School Lunch Programs (NSLP)
Direct Express Debit Card (DE)
Low-Income Home Energy Assistance Program
Women, Infants, and Children Program (WIC)
Puerto Rico's Nutrition Assistance Program (NAP)
Tribal Assistance Eligibility Letter (TTANF)
Those who do not qualify for the above government assistance program or are not eligible for Prime Access can try other Amazon deals, such as Prime Student, or start a one-month free trial of Amazon Prime.
How to Apply for the Programs
Below are the steps to take while applying for Amazon Prime Access through SNAP, Medicaid or any other eligible government assistance programs.
Visit Amazon's for Prime Sign-Ups
Select Sign up for an account
Upload a photo of your Medicaid eligibility letter or your EBT number accompanied by an image of your EBT card
Add your payment details and click continue to complete the application
Amazon will review your application, and once approved, you will get a response through the contact details you provided.
The eligibility for Prime Access lasts for one year. You must verify your eligibility to continue using Prime Access after one year. If you are no longer interested in Prime Access membership, you can cancel your subscription anytime by visiting your account and updating your membership preferences.
Amazon continues to provide more ways of helping their customers save money through Amazon Access. With the harsh economic climate and the high cost of living, recipients of SNAP, Medicaid, and other government assistance programs need to take advantage of Amazon Access.
Copyright 2023, DailyTreasure.com